Top ≫ English Top ≫ Eat (Kuji Region)
Eat (Kuji Region)
Uni (sea urchin)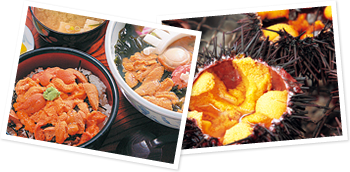 Fresh uni has a sweet taste! You can taste the blessing of the sea. Enjoy eating uni at Kuji!
[the best season] from the end of June to the end of August
Mamebu (dumplings filled with walnuts and brown sugar)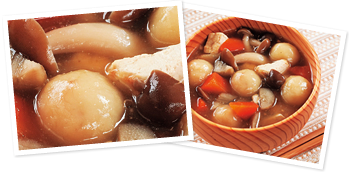 Mamebu is eaten at special events and ceremonies like wedding and celebration. It is one of Kuji, Yamagata-cho's traditional foods. People eat this food, praying for hard work, healthy and safe life.