Top ≫ English Top ≫ See (Kuji Region)
See (Kuji Region)
Noda Shio (Noda salt)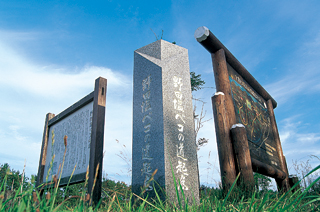 Noda Shio, which was made at a coast of Noda village, were carried over Kitakami Mountain and were exchanged for grains at Shizukuishi and Morioka. This salt were carried on cows' back, so it was called "Noda Bego." (Bego means cow in Japanese.)
Salt was very valuable thing because Tohoku's winter was long and severe, and people needed salt to preserve their foods.
The road the cows waked was steep mountain road, but it was an important road for people as well.
Hokugen no Ama (women divers at the northernmost point)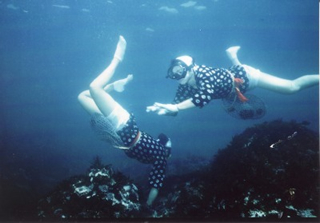 At Kosode district in Kuji, there is still a fishing method called "katsugi," which is a skin diving to catch sea urchins and abalones. People can watch the divers perform along the beach near Kosode Ama Center from July to September.
Kohaku (amber)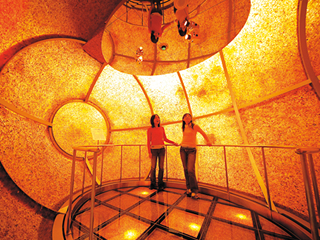 Kuji District is a one of the country's main producers of ambers. It is said that the oldest amber was made before dinosaur era.
Outside experience of excavation (resevation required) is very popular because people can find real amber, digging stratum.
Kurosaki Enchi (Kurosaki Cliff)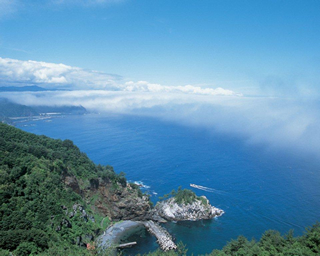 There is an observation deck at the cliff of Kurosaki. You can see Fudai beach, Noda and Kuji Villages' coastlines and a majestic panorama view of the Pacific Ocean.
From May to July, you can also see the Yamase (cold wind descending from the mountains,) splashing from sea to land.